Tomato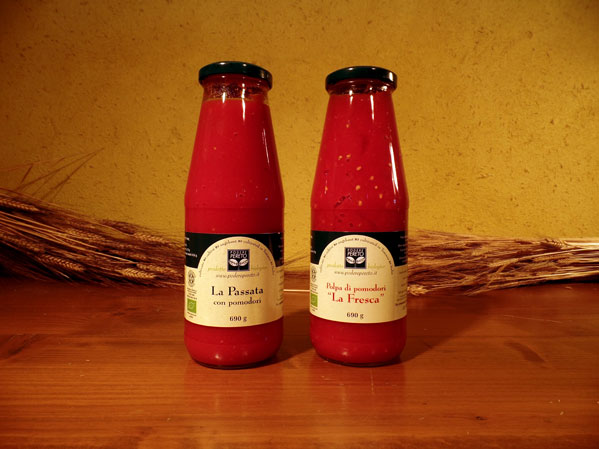 Our tomatoes are grown in the "Crete Senesi" territory. We employ modern agricultural techniques side by side with good old traditional farming methods.
The result is that of an optimal product which is manufactured with skilled craftsmanship by a number of Tuscan artisan companies.
Passata
340/690 gr jars
Ingredients: tomatoes, basil, sea salt
seedless tomato and tomato peel
Bruschetta
340 gr jars
Ingredients: tomatoes, basil
tomatoes are raw and keep their own juice, seeds and peel. The fresh tomato is chopped and put in the jar. No salt is added
Fresca
340/690 gr jar
Ingredients: tomato juice and pulp, basil, salt
chopped tomatoes with their juice and sea salt and basil. The seeds are included because they have important nutrients.
Pelati
340 gr jars
Ingredients: tomatoes
Whole tomatoes peeled with added sea salt and kept in their juice