Chickling peas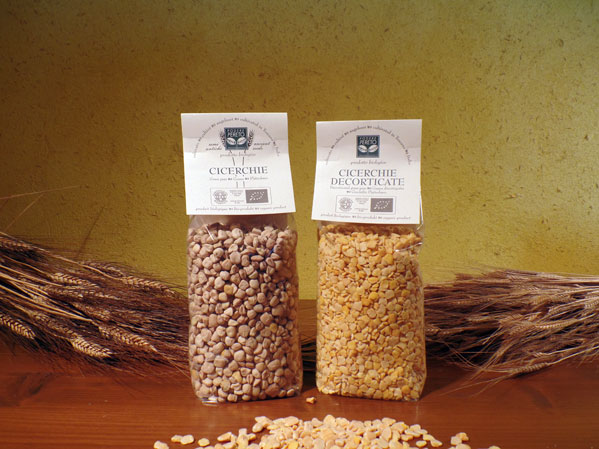 It's a heritage variety very similar to the chickpea. It is widespread in the Mediterranean area. It has the highest content in protein of all legumes. It has a thick skin and requires lengthy soaking. The cicerchia we grow is small in size; we have recovered it from the Umbria region.
500 gr packages
Cicerchia (chickling peas)
To enhance cooking we recommend soaking for 8 hours. We suggest 50 gr per person when preparing soups. Keep a proportion of 1 dose of peas for 2 of water.
Cicerchia decorticata (decorticated chickling peas)
It is the above mentioned one whose skin has been removed through machinery thus enabling a quicker usage when cooking. No soaking is required and it may be used when making soups, passata and puree.